Here at Sportch we've pulled together a catalogue of articles – tips, tricks, trivia and top 10s – for our community of players, coaches, clubs and venues. We hope these lighten your life a little!
Tennis articles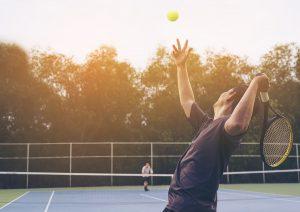 Here are a few to get you warmed up:
Tennis is believed to have originated in the monastic cloisters in northern France in the 12th century. Interestingly, the ball was then struck with palm of the hand. At that time it was named "jeu de paume" (game of the palm). Rackets came into use during the 16th century.

The Royal Tennis Court is the oldest tennis court known to man. It is located at Hampton Court Palace, London and is still in use! The court was built between 1526 and 1529, and we know it was Henry VIII's preferred venue to indulge his love of tennis. Legend has it that he was given the news of Anne Boleyn's execution while he was playing on the court. The game played back then was slightly different – it was played indoors and is now called 'real tennis'.