Sponsoring Sportch provides a great opportunity to reach people across the UK and grow the reach of your business.
We have a range of sponsorship opportunities currently available, from sponsoring our local competitions which develop tennis in the community through to the sponsorship of internal club competitions.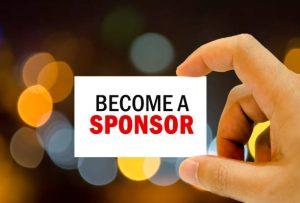 WHAT DO SPONSORS GET?
Promotion of your business to our Sportch community – over 5,000 players and 200 registered clubs/venues
Sponsor recognition on the Sportch website & our publications
Social media promotions linked to your services
Branding at our events or tournaments
CURRENT SPONSORSHIP OPPORTUNITIES
SPORTCH LEAD SPONSOR
Showcasing your business and brand with all of our top senior, club and disabled competitors as they compete throughout the year. Sponsors receive full branding rights, lead sponsor placement at our events, prize giving presentation, and will have their logo on all stash provided to players.
Opportunity: Our lead sponsor fee is £8,000-£10,000/annum
STASH SPONSOR
Sportch players compete right across the country in our app based sporting community. This is a unique opportunity for a clothing manufacturer or sporting organisation to get their brand into each one of our player's kit bag.
Opportunity: Stash supply for all new and existing Sportch players. Kit supply for Sportch events.
COMMUNITY SPONSOR
Sponsoring our work in the community can help introduce sport to people who have never played before. We are happy to work across all Local Authorities in the UK to create inclusive, open and automated competition into communities which are assessible for everyone to enjoy throughout the year. Sponsorship helps us to send dedicated resources into sports clubs, community groups, and religious institutions and grow our work with local charitable partners.
Opportunity: £500 – £5,000 per community project
PLAYER SPONSOR
Players compete in locations across the UK in our open ladder competition. We are looking for individuals or businesses who would like to support these players by providing the funds for kit, equipment and prizes. Sponsors can select a player or specific competition they'd like to support.
Opportunity: £250 per player (one off)
For further information please contact info@sportch.co.uk